Targeting Sphingosine Kinase Signaling To Increase Chemotherapeutic Efficacy
Patent Number:
BYU Technology 2016-054

Executive Summary:
Invention Type: Diagnostic/Therapeutic
Patent Status: Pending
Patent Link: http://techtransfer.byu.edu/#/technology/2016-054
Research Institute: Brigham Young University
Disease Focus: Pancreatic cancer
Basis of Invention: Pancreatic cancer is a key challenge in the United States, where 30,000 patients are diagnosed with the disease each year. The U.S. has the highest number of pancreatic cancer patients in the world. The National Cancer Institute estimates that there were 46,420 new pancreatic cancer cases in the US in 2014 alone. It has further estimated that 39,590 deaths occurred in the US as a result of pancreatic cancer, constituting 6.8 percent of the total cancer deaths in the US. Most patients with pancreatic cancer will have a maximum five-year survival time upon diagnosis, and this has created a therapy market with high unmet need. Estimates show that only a small percentage (about 12% to 15%) of patients is diagnosed early enough to be treated with surgical procedures, drugs, and chemotherapy. Given the aggressive nature of pancreatic cancer, treatments often return inadequate results—this makes early and accurate diagnosis key. Technologies for the timely diagnosis of this cancer type are yet to be developed fully, which results in a majority of pancreatic cancer patients being diagnosed at an advanced stage of the disease. Pancreatic cancer begins at stage I, with the subsequent stages being: stage II, stage III, and stage IV.
How it works: This technology has demonstrated a new Lipidomic activity assay to diagnose pancreatic cancer. Using the same protein, it has been demonstrated that cancer growth is arrested giving opportunity for chemotherapy or surgery to destroy the cancer.
Lead Challenge Inventor: John C. Price
Clinical Applications:

This invention is a method to slow pancreatic cancer growth and make pancreatic tumors more susceptible to chemotherapy
Earlier diagnosis of pancreatic cancer
General Description:
Targeting Sphingosine Kinase Signaling
Strengths:
Owing to the fact that biomarker tests have exhibited accuracy levels as high as 90% in investigational studies and provide enhanced sensitivity for the screening of tumors, it is expected that through to 2022, this segment will experience a significant growth in demand throughout the next six years
rises in the number of research projects for circulating tumor cell detection for deciphering complex processes leading to tumor metastasis in effective development of oncology therapeutics is anticipated to influence substantial growth in the sector over the forecast period
Weaknesses:
There are some major players in the global cancer diagnostics system market
Inventor Bio:
John C. Price
http://www.chem.byu.edu/faculty/john-c-price/
Powered by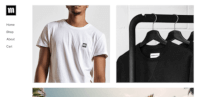 Create your own unique website with customizable templates.