Devices, systems, and methods for excavating cancer cells

Patent Number:
WO2012019049
Executive Summary:
Invention Type: Device/Diagnostic/Therapeutic
Patent Status: Application
Patent Link: https://patents.google.com/patent/WO2012019049
Research Institute: Georgia Tech
Disease Focus: No specific cancer type, general tool for directing the migration of cancer cells, which can be used for therapeutic, research or diagnostic purposes
Basis of Invention: The invention is a method for drawing malignant cells out of tumors using structures such as nanofibers, chemical gradients that cancer cells migrate towards and biophysical cues that promote tumor cell migration. These cancer cells can be collected for diagnostic or research purposes or guided to specific areas for elimination, e.g. by cytotoxic hydrogels
How it works: Structures such as nanofibers are engineered to promote tumor cell invasion and lead cancer cells to a site where the cells can be destroyed or captured for study. The specific demonstration of this technology is its use to guide brain cancer (glioblastoma multiforme) cells to a location outside of the cortex where they can be safely killed by contact with a drug-containing hydrogel. The entire process is detailed in the associated publication: https://www.nature.com/nmat/journal/v13/n3/full/nmat3878.html.
Lead Challenge Inventor: Ravi V. Bellamkonda
Inventors: Ravi V. Bellamkonda, Anjana Jain
Novelty:

Cancer cells can be collected from tumors (surgical biopsies) or from the blood (so-called liquid biopsies). Non-surgical methods of obtaining cancer cells from tumors have not been previously described. The use of nanofiber scaffolds to coax cancer cells to migrate out of tumors is at the cutting edge of nanotechnology

Clinical Applications:

There are many potential clinical uses of cancer cells that can be obtained using this invention, e.g. genomics, proteomics and immunoassays. Importantly, these cells can be obtained alive and intact, which may be important for downstream applications. This invention was demonstrated to shrink brain tumor (glioblastoma multiforme) mass by drawing cancer cells into a hydrogel that is chemically conjugated to a cytotoxic drug
General Description:
Many cancer diagnostic techniques require a certain number of cancer cells to be obtained from a tumor. This is typically done by surgically removing the tumor or a portion of tissue containing cancer cells (a biopsy). For some applications, cancer cells need to be dissociated from tumor into a single cell suspension using proteases (enzymes that cut proteins). When tumor tissue is processed in bulk, material (
e.g.
DNA, RNA or protein) from many different cells, including non-malignant cells, is mixed together. The invention allows for obtaining migrating cancer cells that can be collected, alive and intact, for various types of analyses (
e.g.
next generation sequencing and flow or mass cytometry) that can be studied in bulk or individually to inform clinical decisions and yield diagnostic or prognostic value. The invention can also be used as a targeted intervention to specifically kill invasive cancer cells, as described in the associated publication:
https://www.nature.com/nmat/journal/v13/n3/full/nmat3878.html
. This approach can be utilized for treatment of cancer patients in a clinical setting or used for diagnostic purposes in screening of non-symptomatic individuals with premalignant lesions.
Strengths:
The invention is a general platform that can be used for many different solid tumors
It is also very versatile in that the individual aspects of the invention (e.g. nanofiber, chemical gradient and hydrogel composition) can be tailored to a specific purpose, e.g. accumulation in a specific area, collection of cancer cells for various assays or elimination of cancer cells.
The invention could be modified to contain many kinds of therapeutic or diagnostic agent from small molecule drugs to various types of nanoparticles, either in the hydrogel and nanofibers
Compared to surgical biopsies, the invention represents a non-invasive means of obtaining cancer cells
Weaknesses:
The invention has been tested on only one tumor type, the brain cancer glioblastoma multiforme, so far
As a method of obtaining tumor cells, the invention may have to compete with liquid biopsy techniques. There is no information available on how the invention will compare with liquid biopsy in terms of purity and yield. The invention is unlikely to present a lower cost alternative to liquid biopsy techniques. An example of an established, competing technology is Cellsearch (Menarini Silicon Biosystems, Inc), which is currently the only FDA-approved liquid biopsy testing platform for circulating tumor cells
The tumor cell excavation platform developed by the Bellamkonda group targets a different type of tumor cells than liquid biopsy, i.e. primary tumor cells with migratory potential versus circulating tumor cells (CTCs). CTCs have been shown to be related to the metastatic potential of cancer and can be used to track the evolution of cancer variants. The clinical utility of analyzing excavated primary tumor cells remains to be established
Patent Status:
Priority date 2010-08-04
Filing date 2011-08-04
Publication date 2012-02-09
Publications:
Guiding intracortical brain tumour cells to an extracortical cytotoxic hydrogel using aligned polymeric nanofibres. Jain A, Betancur M, Patel GD, Valmikinathan CM, Mukhatyar VJ, Vakharia A, Pai SB, Brahma B, MacDonald TJ, Bellamkonda RV. Nat Mater. 2014 Mar;13(3):308-16. doi: 10.1038/nmat3878. Epub 2014 Feb 16. PMID: 24531400
Inventor Bio:
Ravi V. Bellamkonda
https://bme.duke.edu/faculty/ravi-bellamkonda
Powered by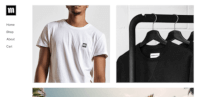 Create your own unique website with customizable templates.