Methods of folding a graft copolymer with dual anticancer drugs and related applications

Patent Number:
WO2015179402
Executive Summary:
Invention Type: Therapeutic
Patent Status: International Application
Patent Link: https://patents.google.com/patent/WO2015179402
Research Institute: North Carolina State University
Disease Focus: Cancer
Basis of Invention: Graft copolymer designed to carry multiple compounds to fold and form nanocarriers for combinatorial chemotherapy
How it works: Nanomicelles carrying a compound in the hydrophobic core for quick release made with graft copolymer covalently conjugated to a second drug for delayed delivery
Lead Challenge Inventor: Zhen Gu
Inventors: Zhen Gu, Wanyi Tai
Development Stage: Preclinical (in vivo mouse data)
Novelty:

Graft polymer carrying covalently bound compounds

Clinical Applications:

Combinatorial nanocarrier-based drug delivery
General Description:
Chemotherapy is a method to treat cancer. One of the limitations to effective treatments is drug-resistance which can be intrinsic or acquired. Tumors are intrinsically resistant to drug treatment when cancer cells have pre-existing molecular factors that make the treatment ineffective. Moreover, during treatments, tumors can also develop acquired resistance allowing cancer cells to escape from treatment-triggered death. A way to circumvent or delay drug-resistance is through combinatorial chemotherapy consisting in delivering multiple drugs acting on different targets and molecular pathways. Because of the different bioavalability, solubility and pharmacokinetics, the delivery of a combinations of chemotherapeutics could be challenging and relies on nanocarriers. The present describes graft copolymers that are biodegradable and biocompatible carrying pendant drug- containing segments. The graft copolymer can fold to form compact nanomicelles, comprising a hydrophilic outer layer and a hydrophobic center carrying small molecule drugs. These nanocarriers could therefore be used for dual and sequential drug delivery. Upon degradation of the nanocarrier, the first compound is released immediately. Whereas, since the second drug is covalently bound compound to the copolymer the release is temporally delayed.
Strengths:
High loading capacity of drugs
Weaknesses:
Patent Status:
Priority date: 2014-05-19
Filing date: 2015-05-19
Publication date: 2015-11-26
Publications:
Folding graft copolymer with pendant drug segments for co-delivery of anticancer drugs. Tai W, Mo R, Lu Y, Jiang T, Gu Z. Biomaterials. 2014 Aug;35(25):7194-203. doi: 10.1016/j.biomaterials.2014.05.004. Epub 2014 May 27. PMID:24875756
Inventor Bio:
Zhen Gu
http://www.bme.unc.edu/people/zhen-gu/
Powered by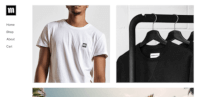 Create your own unique website with customizable templates.