Chemical conjugates of evans blue derivatives and their use in the production of long-acting therapeutics

Patent Number:
WO2016209795

Executive Summary:
Invention Type: Therapeutic
Patent Status: Patent pending
Patent Link: https://www.google.com/patents/WO2016209795/
Research Institute: NIBIB/NIH
Disease Focus: Cancer, diabetes, and potentially other diseases
Basis of Invention: Conjugation of pharmaceutical compounds to albumin improves drug pharmacokinetics, solubility, delivery, and tumor uptake. Evans Blue (EB), a small dye with affinity to albumin could be used to develop new albumin-based drug carrier systems
How it works: EB is conjugated to pharmaceutical compounds and upon administration, EB binds reversibly to albumin improving drug solubility, uptake and stability
Lead Challenge Inventor: Xiaoyuan Chen
Inventors: Xiaoyuan Chen, Lixin Lang, Gang Niu
Development Stage: Pre-clinical - in vivo data in mice and monkeys
Novelty:

EB is a small dye with affinity for albumin, long blood life for improved drug delivering and pharmacokinetics

Clinical Applications:

Drug delivery
Diagnostic imaging
General Description:
The efficacy of a pharmaceutical agent depends on its pharmacokinetics, which is influenced by the rate at which the compound is eliminated by the body. In order to allow the pharmaceutical compound to have sufficient time to exert its effect, and therefore increase its half-life, one method is to inhibit the clearance pathways. One of the approaches it to conjugate the compounds to molecules to increase the molecular size of the drug and bypass renal clearance, which filters out molecules with molecular weight below 60 kDA. Human serum albumin (HSA) is the most abundant protein in the blood plasma. It has a molecular weight of 60 kDA and acts as protein carrier, solubilizing agents for long chain fatty acids, detoxifying protein and transporter of heavy metal ions in the blood. Albumin-based drug delivery systems have been develop for therapeutic use for treatment of metabolic disorders such as diabetes as well as for cancer therapy. Albumin-based drug carriers allow higher permeability for the drug and facilitate the uptake and retention of the compound in the tumor. The present invention proposes the use of Evans Blue (EB) a dye with affinity for serum albumin to be used to generate new drug-albumin conjugates. Upon conjugation to a pharmaceutical drug, the EB binds to albumin thus improving drug solubility and half-life, tumor uptake and retention.
Strengths:
The relative small size of the EB moiety reduces the interference with the biological function of the drug candidates
Patent Status:
Priority date: 2015-04-22

Filing date: 2016-06-21

Publication date: 2016-12-29

Publications:
Albumin-Binding Evans Blue Derivatives for Diagnostic Imaging and Production of Long-Acting Therapeutics. Jacobson O, Kiesewetter DO, Chen X. Bioconjug Chem. 2016 Oct 6. [Epub ahead of print] PMID: 27682195
Chemical Conjugation of Evans Blue Derivative: A Strategy to Develop Long-Acting Therapeutics through Albumin Binding. Chen H, Wang G, Lang L, Jacobson O, Kiesewetter DO, Liu Y, Ma Y, Zhang X, Wu H, Zhu L, Niu G, Chen X. Theranostics. 2016 Jan 1;6(2):243-53. doi: 10.7150/thno.14322. eCollection 2016. PMID: 26877782
Inventor Bio:
Xiaoyuan Chen
https://www.nibib.nih.gov/about-nibib/staff/xiaoyuan-chen
Powered by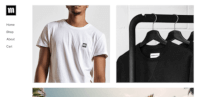 Create your own unique website with customizable templates.